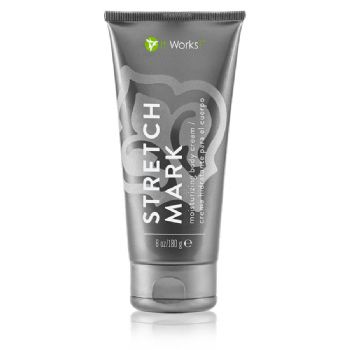 $ 39.00
Loyal Customer Price
Retail Price: $ 65.00
Stretch Mark
Moisturizing Body Cream
180 g
Your skin doesn't end below your neck, so why should your skin care routine? Experience luxurious skin hydration while minimizing the appearance of stretch marks, fine lines, and other skin scarring with this moisturizing body cream.
Lessen the appearance of stretch marks and fine lines
Balances skin tone with beautifying botanicals
Experience luxurious skin hydration in a non-greasy formula
Recapture your youthful glow with soft, smooth, more radiant skin
*Individual results can and will vary. It Works! cosmetic products are purely cosmetic in nature and do not claim to cure/treat/prevent any skin & hair related disorders. If you are allergic to any ingredients listed, or are under treatment or on medication for your skin, please consult with your physician prior to use.