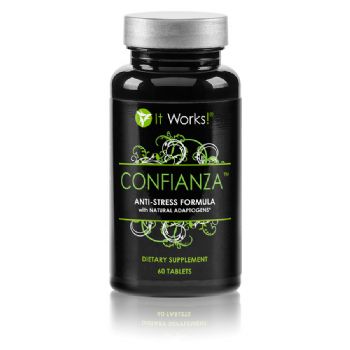 $ 25.00
Loyal Customer Price
Retail Price: $ 45.00
Confianza™
Anti-Stress Formula
60 Tablets
Improve your focus, fight fatigue, and help your body cope with all the stress life throws at you with Confianza. This naturally based supplement increases your energy levels, and it's special blend of herbs provides a safe way to enhance your body's ability to cope with all forms of stress: physical, emotional, and environmental.
Improves mental focus & concentration†
Helps the body cope with physical stress†
Provides energy and reduces fatigue †
Helps restore body balance †
†These statements have not been evaluated by the Food and Drug Administration. This product is not intended to diagnose, treat, cure, or prevent any disease.